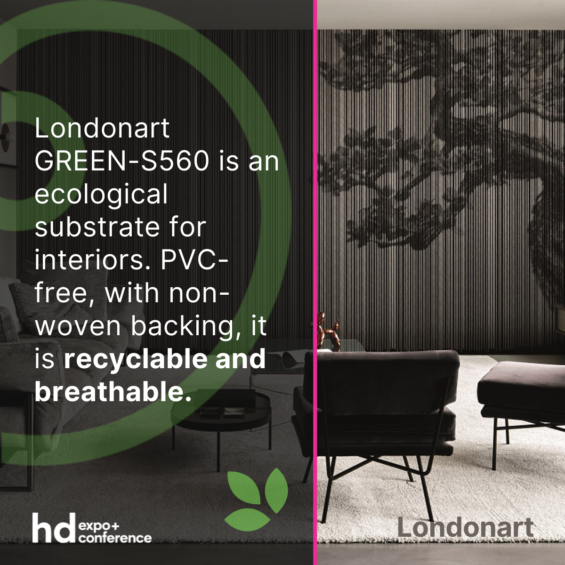 Londonart is a leading international company specialized in exclusive wallpapers.
Londonart GREEN-S560 is an ecological substrate for interiors. PVC-free, with non-woven backing, it is recyclable and breathable.
It is made of 71% cellulose, 21% fibre and 8% additives.
Discover the whole range of Londonart products at the upcoming HD Expo Las Vegas, August 24-25, 2021.