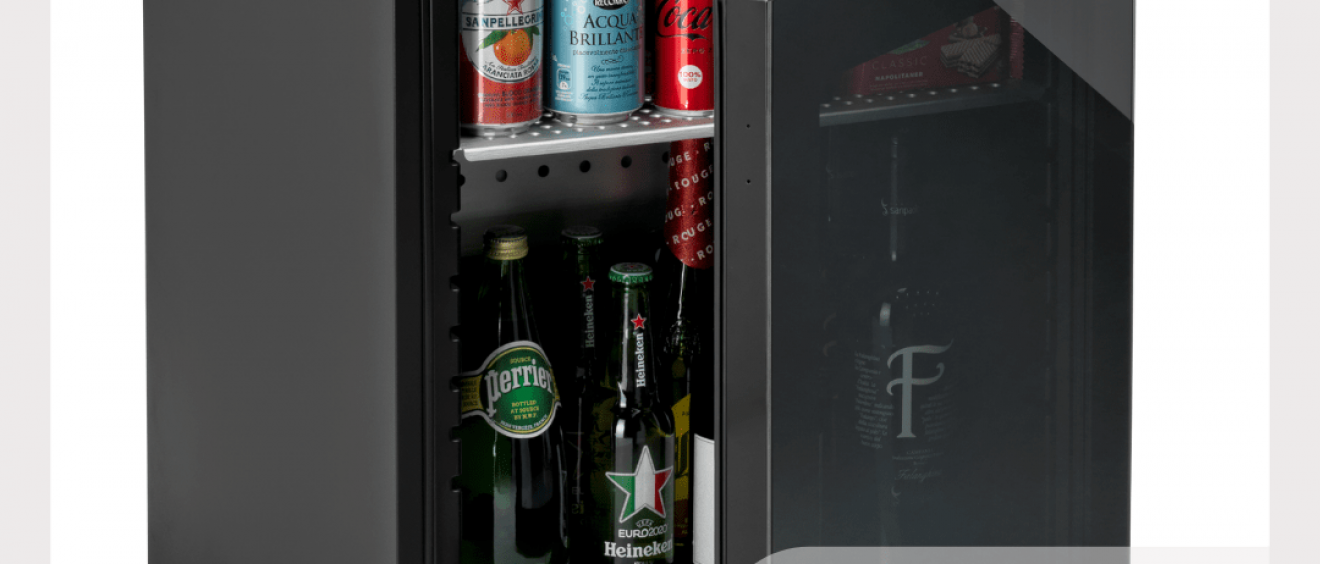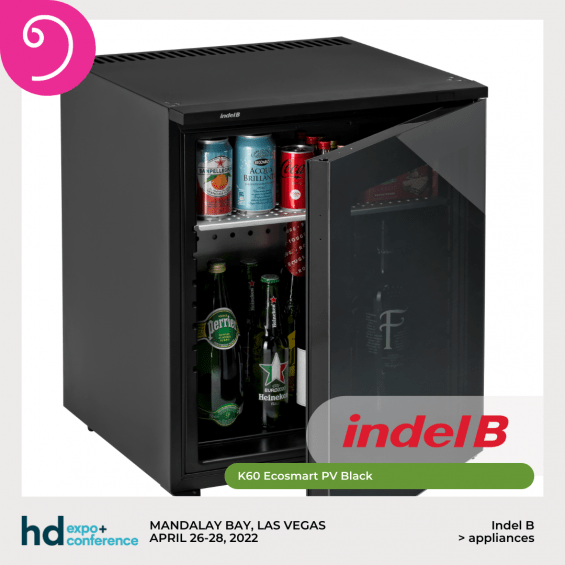 Indel B is a green company, which strictly complies to the most updated environmental standards, such as the EU energy labelling framework regulations (EU 2017/1369).
Raw materials are chosen in accordance with the best practices of eco-sustainability and the highest safety rate on the emission of gas, thanks to energy saving systems and responsible consumption (stand-by, switch off, planned cooling cycles, etc.)
The line of K ECOSMART minibars enables hoteliers to choose ecofriendly and ultra-quiet products of the last generation with an exclusive design.
Thanks to the new compressors, which offer best performance, with cyclopentane insulation, cooling gas (R600), and the eutectic plate that keeps temperature constant at night (when compressor is OFF), K ECOSMART products are part of the A+++ Energy Class with a consumption reduced by 83% compared to the leading absorption minibars on the market.
Discover the whole range of Indel B products at the upcoming HD Expo Las Vegas, April 26-28 2022.