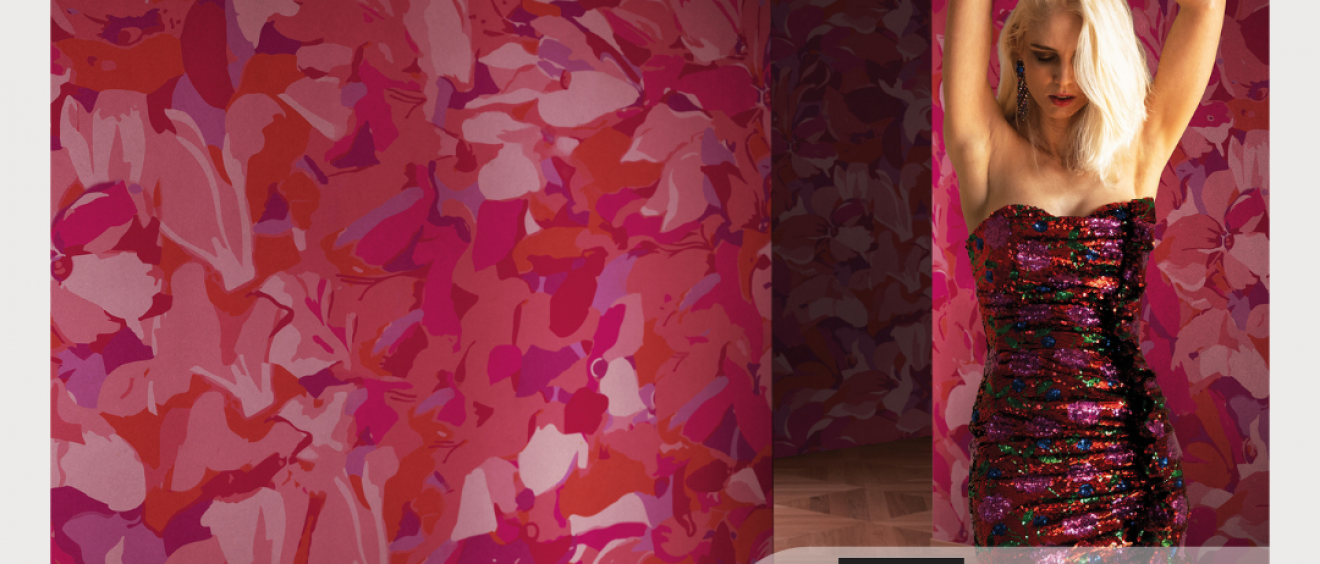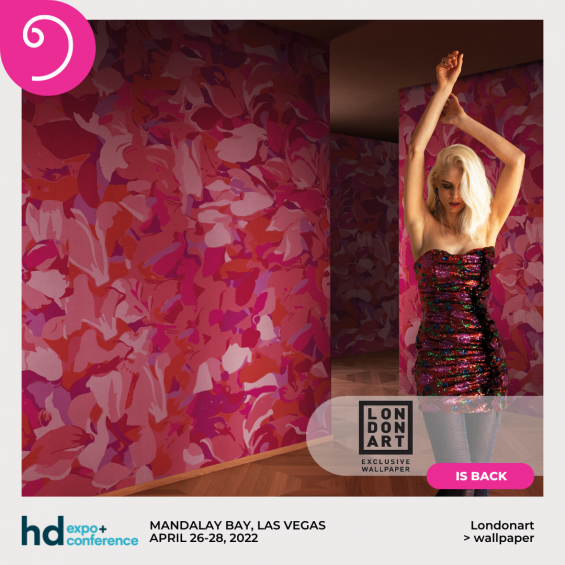 IC4HD is pleased to welcome back to Hospitality Design Expo Londonart, the iconic Italian brand of wallpapers. The brand identity is an explosive combination of fashion, graphic and architectural elements. Materials, fabrics, aesthetics and decoration are combined with functionality and the need to rationalize spaces, resulting in solutions with a strong impact.
Londonart presents its new cooperation with Gio Pagani, The Daydreamer Vol.2.
The Daydreamer expands its offer with the second volume of the collection, the result of a narrative that is already present in the Gio Pagani world, but revisited and full of new stimuli, inspired by the decorative elements that remain indelible in the imagination of an atmosphere. A single thought that wants to take on different styles and that expresses the desire to discover graphical aspects that may even be opposed to one another, but that exist within a well-defined creative and emotional philosophy. An all-encompassing path where design, fashion, music, photography, and architecture come together in a natural and sophisticated mix.
Below, the different finishes of COME BACK BABY
Discover the whole range of Londonart products at the upcoming HD Expo Las Vegas, April 26-28 2022.