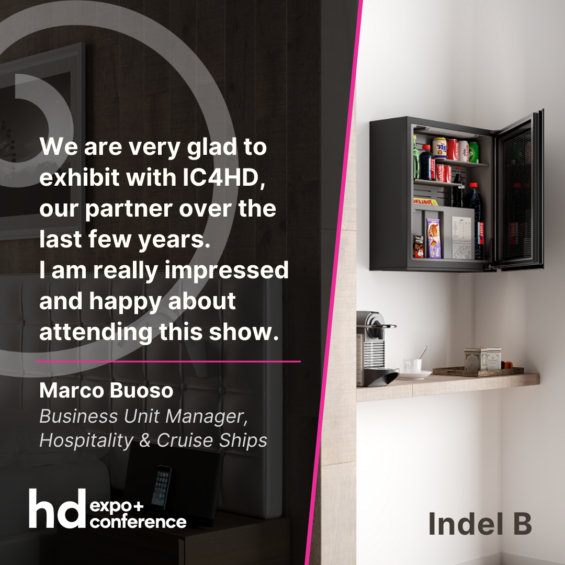 Indel B is a steady presence inside IC4HD group at HD Expo since 2013.
Indel B is a world's leading company manufacturing special refrigerators and safes for the hotel, marine and automotive sectors. Indel B offers a huge range of products designed starting from 2 important topics that give value to all our products: the capacity to respond to the customer's requests and the research in creating products with low energy consumption level and environmental sustainability. Indel B hotel division primarily sells silent compressor minibars and noiseless and vibration-free refrigerators to the most famous hotel chains & cruise lines.
And the FLYINGBAR is one of its most iconic products. The FlyingBar is the new wall-mounted glass door minibar, the thinnest in the world that thanks to its versatility it allows many installation solutions, which implies a better functionality of the appliance and far greater accessibility for any guest, also in case of impairment.