The eclectic designer Karim Rashid creates Koncord, a stool characterized by dynamic lines, ideal to give a touch of strong personality in every contemporary settings.
Koncord, with a slim and avant-garde design, has a seat made more comfortable by the foot-hole at its base.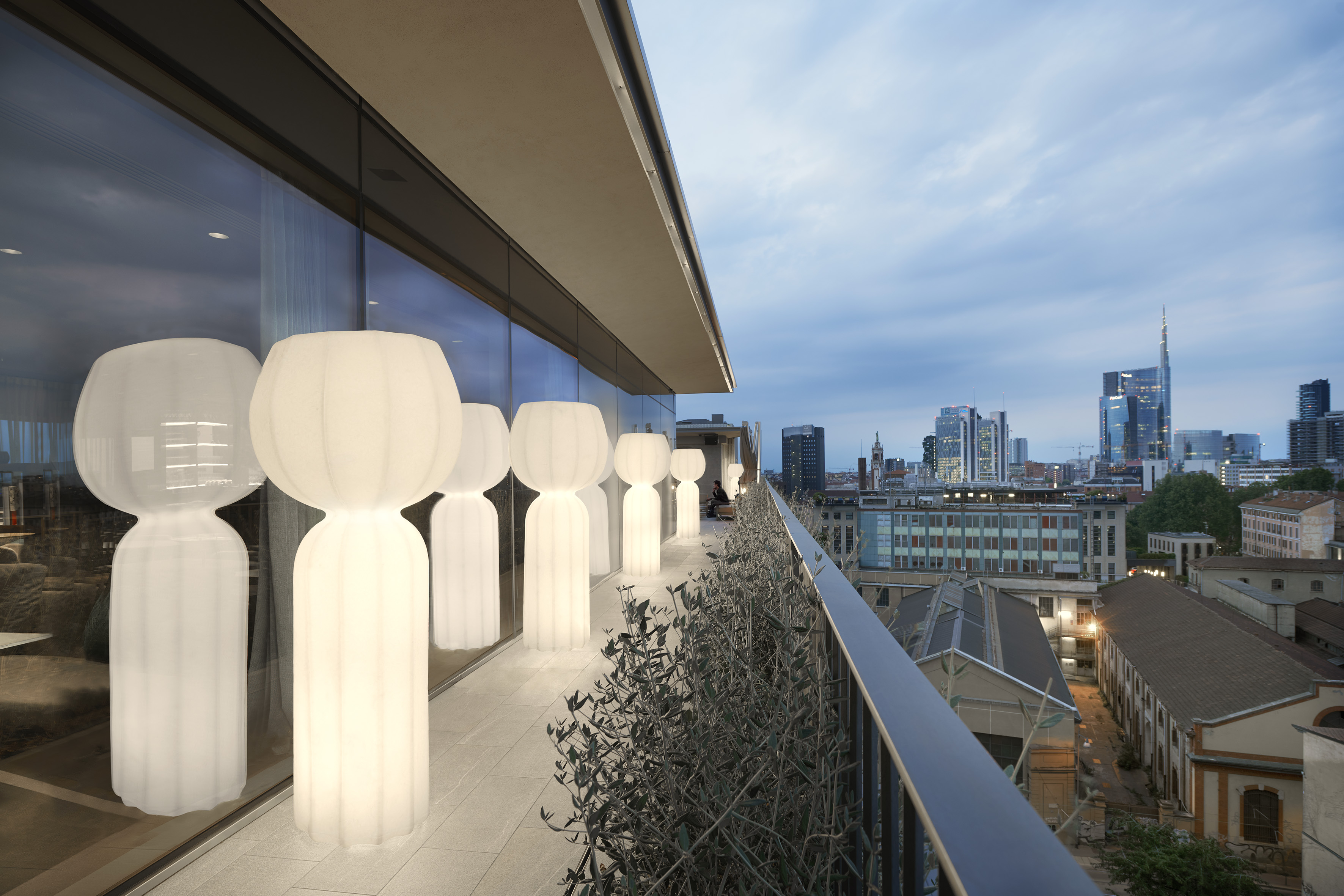 Cucun is a large floor lamp designed by Lorenza Bozzoli inspired by the simple and natural shapes of flowers, vegetables and bulbs.
Ideal for both indoor and outdoor settings, Cucun is characterized by its particular texture that reminds of the ancient Japanese paper.