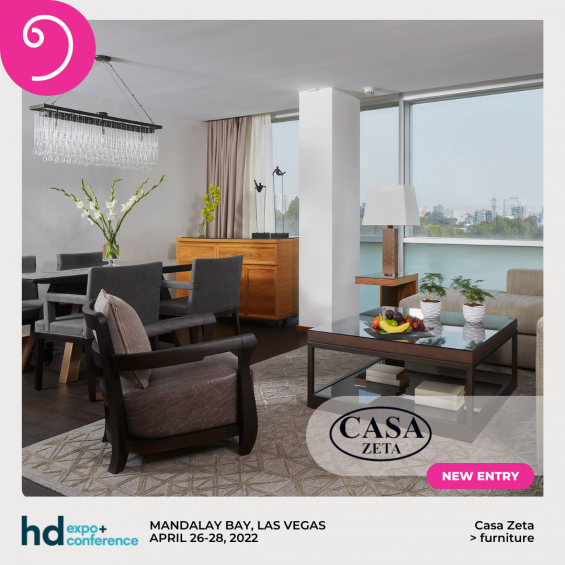 Very glad to welcome Casa Zeta for its 1st participation at Hospitality Design Expo 2022.
Casa Zeta was founded in Northern Italy over 35 years ago by the Zanni brothers. What started as a small carpentry business has grown dynamically into manufacturing FF&E and Millworks for some of the most influential global hospitality and high-end residential projects. The specialized techniques, variety of materials, professional approach, and client-centered customer service make Casa Zeta a trusted partner for a broad spectrum of clientele.
Casa Zeta manufactures custom made high-quality bespoke furniture and handles installations anywhere in the world with skilled teams of specialists.
The key values of the company may be summed up as:
SERVICE-DRIVEN, CLIENT-CENTERED. Exceeding clients' expectations is central to the company's culture.
WORLDWIDE. Casa Zeta manufactures furniture for projects worldwide.
CRAFTSMANSHIP, THE BASE OF CASA ZETA PRODUCTION. Traditional manufacturing techniques combined with the latest technologies to deliver high-quality products.
LEGACY. With over 30+ years of operational legacy, Casa Zeta is now a 2nd generation family business.
FLEXIBILITY.
Discover more about Casa Zeta at the upcoming HD Expo Las Vegas 2022, April 26 to 28.