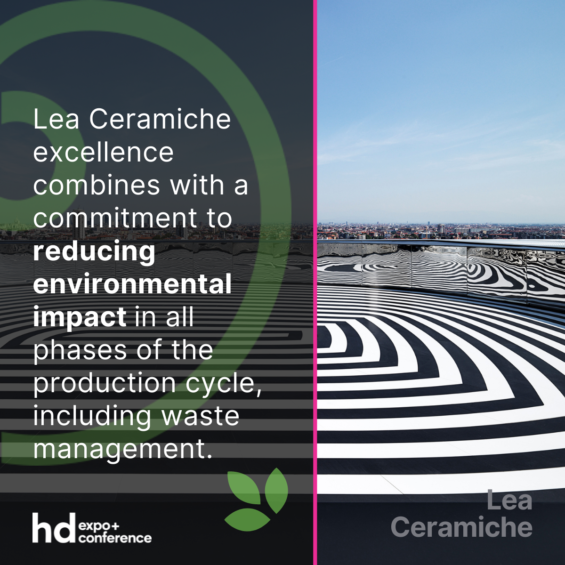 Part of Panariagroup, one of the leading international groups in the production of high-end and luxury ceramic surfaces, Lea Ceramiche shares the same mission, always focused on growth and the creation of well-being in harmony with people and the environment.
Lea Ceramiche excellence combines beauty, quality and sustainability, with a daily commitment to reducing environmental impact, particularly in relation to energy consumption and emissions in all phases of the production cycle, including waste management.
Panariagroup's production processes and products have obtained the most important international certifications, including the most advanced certifications for sustainable architecture, such as the EPD declaration.
Lea Ceramiche is leader in the production of laminated porcelain stoneware, a revolutionary product which – besides being a superior quality, light, resistant and versatile product for new design perspectives in the world of architecture and housing – has a very reduced environment impact thanks to:
-65% the consumption of raw material
-30% the consumption of water
-30% the consumption of energy
-30% CO2 emissions in atmosphere
-66% pollution cause by transport
Discover the whole range of Lea Ceramiche products at the upcoming HD Expo Las Vegas, August 24-25, 2021.