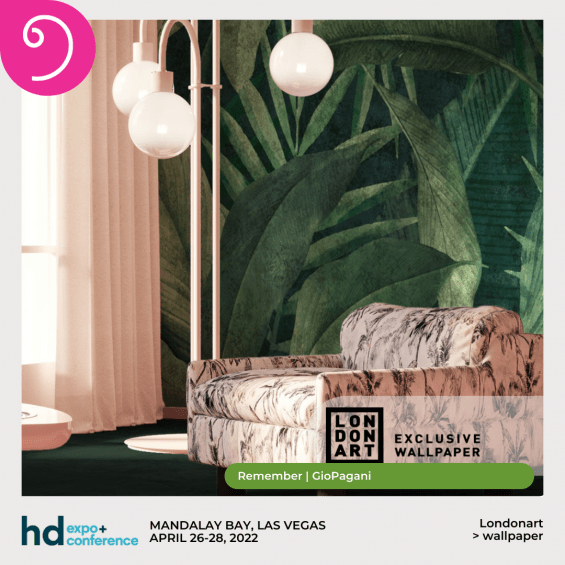 Londonart GREEN-S560 is the non-woven fabric, PVC-free wall covering. It is made of pressed cellulose fibres and is recyclable and breathable.
Green is ideal for residential use and for anyone who cares about the environment. It is the perfect solution for the stylish customisation and makeover of household settings, such as the living room or bedroom.
Discover the whole range of Londonart products at the upcoming HD Expo Las Vegas, April 26-28, 2022.