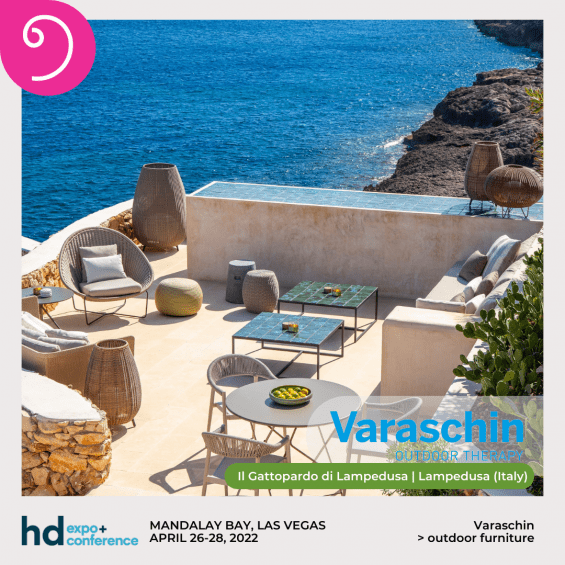 To be green means to know how to integrate products with the surroundings, so that they become part of the environment.
Varaschin Outdoor Therapy furniture has been selected for the restyling of the hotel Il Gattopardo in Lampedusa, Sicily. Varaschin armchairs, chairs and tables designed for outdoors are part of an outdoor living design project that respects the surrounding nature of this authentic and wild island. Varaschin furniture fits into the outdoor spaces, pergolas and terraces of the hotel, creating a relaxed and intimate atmosphere, for enjoying a dream vacation or a magical event.
Discover the whole range of Varaschin products at the upcoming HD Expo Las Vegas, April 26-28, 2022.