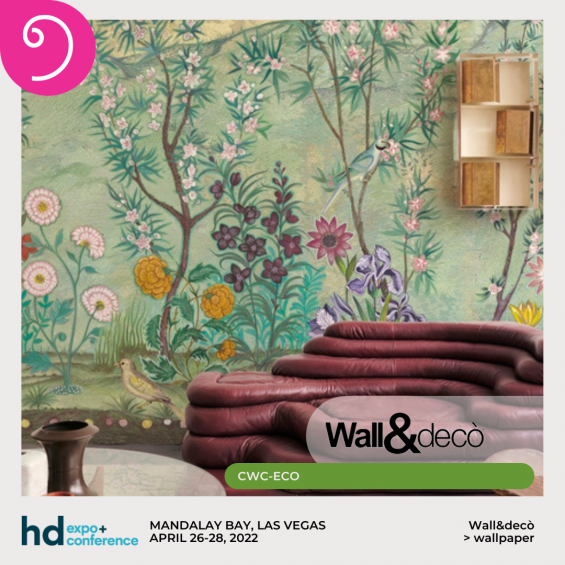 CWC-ECO is the new non-woven backing coated with cellulose and polyester fibres, inspired by the need for real eco-sustainable interior design and construction solutions.
CWC-ECO embraces the theme of ecology on two fronts. On the one hand, in terms of the production process – CWC-ECO is made using an energy-efficient process – and on the other hand, in terms of disposal: the new substrate is 100% recyclable.
PVC and phthalates-free, it meets the requirements of the Indoor Air Comfort Gold test plan and French VOC Regulation A+ as regards the Volatile Organic Compounds emission threshold.
CWC-ECO also has excellent breathability and is compliant with fire regulations class B s1 d0, class A in the USA.
Discover the whole range of Wall&decò products at the upcoming HD Expo Las Vegas, April 26-28, 2022.