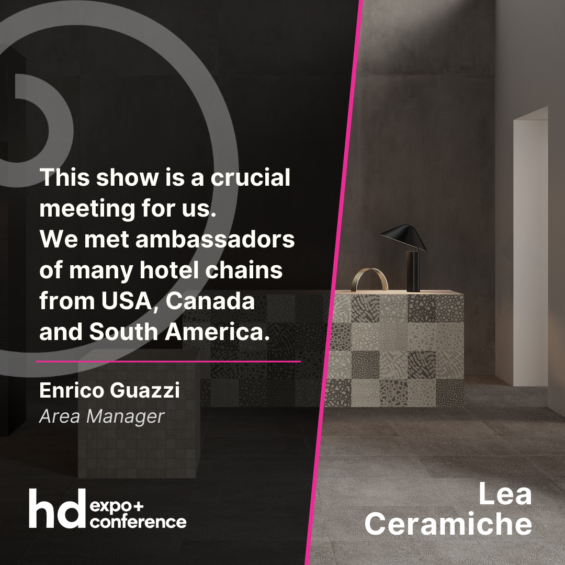 Lea Ceramiche brings back to HD Expo within IC4HD group its perfect synthesis of visionary design and technological performance: a partner of creativity everywhere in the world for all types of architectural projects that seek distinction through a unique and recognizable style.
One of Lea Ceramiche's most iconic products, ZOOM is the macro-representation of four patterns that reflect on the organic nature of cement – Reef, Dry, Foam, Tide – carried to extremes through a vigorous and magnified stroke. The graphic motifs are proposed in the 60×60 cm format, able to compose actual decorated carpets, as well as in the more classic 20×20 cm format that reinterprets the traditional decorative shape of the cement tiles in a new way. The project presents a variety of graphics to be laid on the floor or wall in a random way, to leave the space with a decidedly contemporary, decorative and distinctive mark.
Zoom supports the expansion of the range of the Concreto series, best seller of the company presented in 2018, which now has been enhanced with new thicknesses (10, 11 and 20mm), formats, textures and a further broad and varied decorative sign.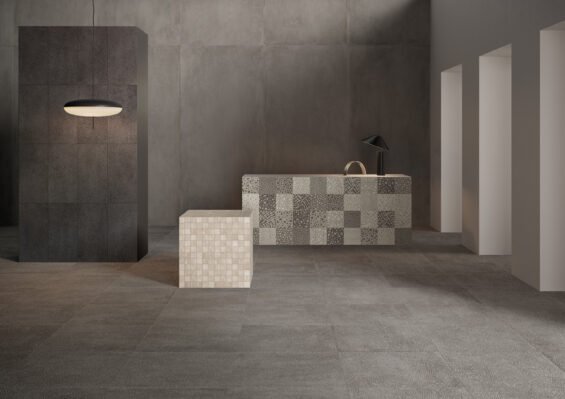 Discover the whole range of Lea Ceramiche products at the upcoming HD Expo Las Vegas, August 24-25, 2021.