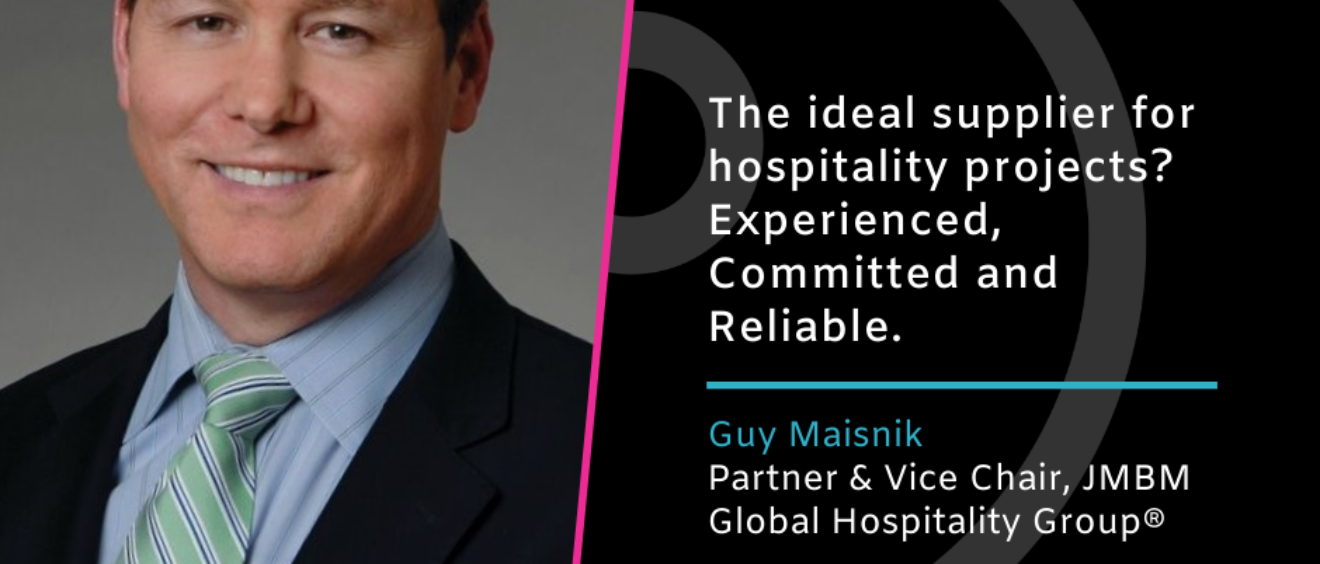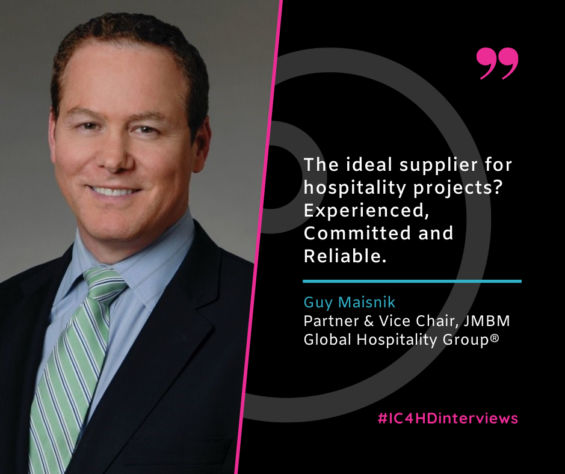 Guy Maisnik, partner and Vice Chair of the JMBM Global Hospitality Group®, has over three decades of commercial real estate transactions with a strong expertise in hotels and finance. Answering to some questions of ours, he offers an unconventional point of view about the contract sector in the US.
What is your pulse on the hospitality design industry at the moment?
Hotel design will need to take into account elements that make people feel safe. My guess is that the general traveler conscience has been raised, and for many years hotels will need to be mindful of that to attract guests.
Did you develop a specific new working approach for the current worldwide Covid-era?
Our ability to work remotely has been seamless. But we did have to improve the quality of our systems. Thankfully, technology has really stayed up with this. This is fantastic for getting work done and maintaining existing relationships. However, technology has not been great for creating new relationships. It is hard to beat in person meetings and dining for that experience. But I have a lot of faith in technology, and believe that that bridge will eventually happen.
Can you identify any particular trend that has become increasingly important in hospitality projects due to Covid emergency?
I think I answered that question above. However, I will say that the hospitality industry has a bright future. People love to travel, get out of their existing environment, and have great experiences. If anything, demand is tremendously pent-up. Once travel becomes safe in the general mind of the populace, the travel industry will boom! Buckle up!
Which kind of projects are you working at most at the moment?
There were many projects in the pipeline when Covid hit. Those that made economic sense to finish them, have continued. The idea being that by the time of opening, the travel industry will be on its way to normalization. However, unfortunately, we are working on a number of projects that were already having difficulty pre-Covid, and those projects are going to continue to suffer and may have to change dynamics completely. That too is another great opportunity for designers and suppliers because the conversion of hotels into other uses is happening significantly.
How would you sum up the profile of your ideal supplier in 3 adjectives?
Experienced, Committed and Reliable. We put a lot of suppliers, architects, contractors and so forth together with our clients. After spending more than 35 years in this industry, we have a sense of those who can deliver and execute on a plan. Our goal is to help our clients be as successful as possible. If we can direct them to the right sources, their projects will be better off.
Italian Contract 4 Hospitality Design selects the best Italian firms able to face the US market for hospitality design, distinguished for a structured organization on site, real-time answer to requests coming from designers and specifiers, flawless executions within the agreed timing and mode. The best occasion where to meet IC4HD companies is at Hospitality Design Expo+Conference Las Vegas.