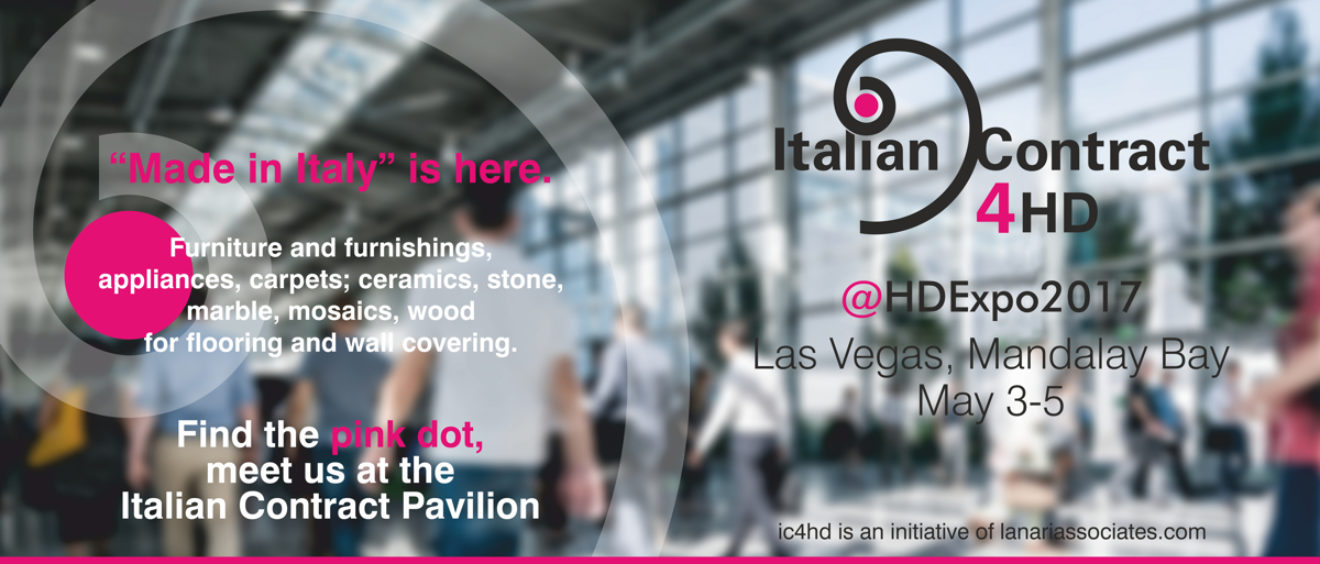 Made in Italy is here
For the seventh time in a row, a cherry picked selection of the best Italian Companies of the hospitality sector exhibits under the umbrella name of Italian Contract 4 Hospitality Design (IC4HD) at Hospitality Design Expo 2017.
The exhibitors showcase a vast selection of refined and groundbreaking products, each of the 11 companies show some new collections, every product embodies the best of Made in Italy for high quality and design.
Ic4hd companies cover a wide range of categories: from seating to mini bars, from carpets and rugs to stone, from mosaics for flooring and wall coverings to wood flooring and ceramics.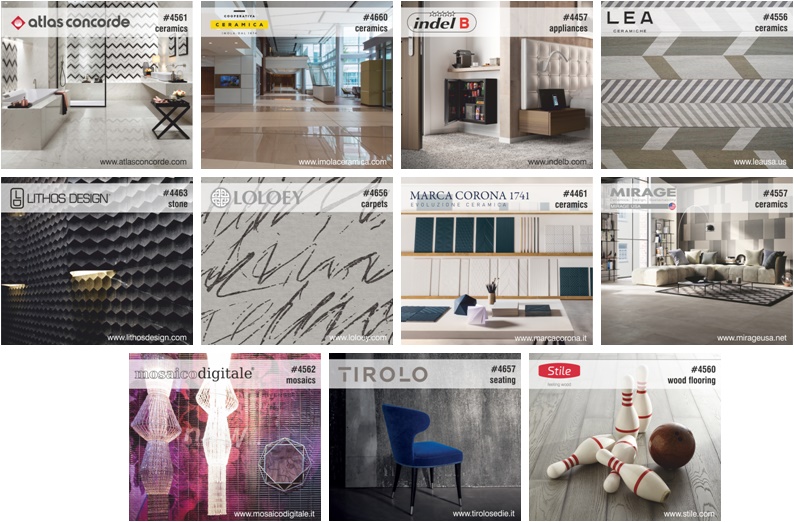 Atlas Concorde (#4561), Cooperativa Ceramica d'Imola (#4660), Indel B (#4457),  Lea Ceramiche (#4556), Lithos Design (#4463), Loloey (#4656), Marca Corona (#4461), Mirage (#4557), Mosaico Digitale (#4562), Stile Società Cooperativa (#4560) and Tirolo Sedie (#4657) are looking forward to meet you at HD Expo, from May 3 to 5 at Las Vegas, Mandalay Bay.
Arrivederci in Las Vegas!
Click here to download the Press Release_preview Italian Contract 2017