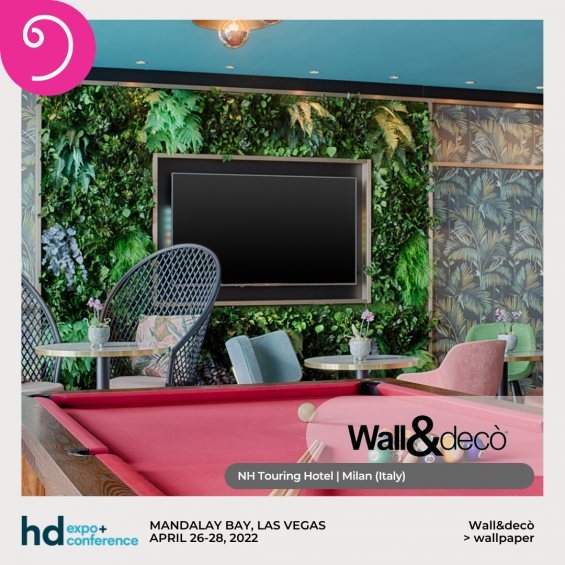 NH Touring Hotel in Milan is an all-round Milanese experience.
The entire design is devoted to Milanese-inspired views and nothing is left to chance.
The entrance opens onto an entirely customized wallpaper: the statues in the Duomo of Milan take shape in the lobby.
The restaurant area features 'Treillage' wallpaper, which brings back the spirit of the inner courtyards of historic buildings.
The cocktail bar is immersed in the green of the 'Brasilia' wallpaper, as if to recall a vertical tropical garden with a convivial spirit.
Project by Caberlon-Caroppi Studio
Discover all the wallpaper patterns by Wall&decò at the upcoming HD Expo Las Vegas, April 26-28, 2022.