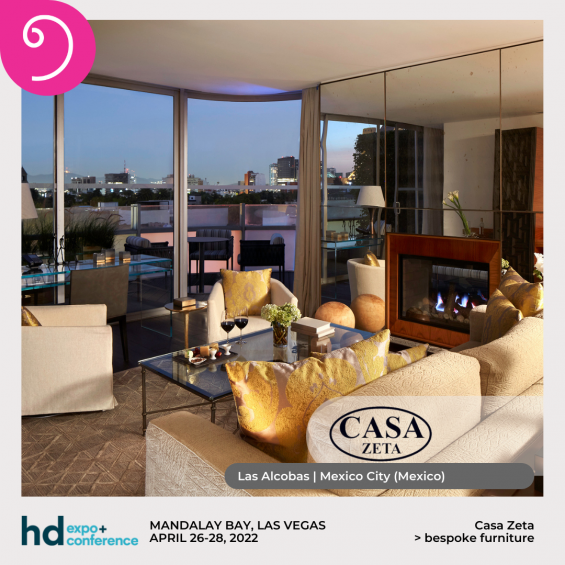 Las Alcobas is a luxury hotel located in Polanco, Mexico City. Casa Zeta manufactured all casegoods, millworks and softgoods for the 2010 opening, and manufactured all items for the 2018 interiors "refresh". Each guestroom is unique, and made artisanally by our carpenters, that selected specific rosewood veneers based on each unit size.
In details, Casa Zeta manufactured:
All items in the guestrooms and suites (headboards, bed platforms, nightstands, desks, doors, all casegoods and millworks, custom lamps, custom upholstered pieces, bathroom vanity and custom lit mirrors)
Aurora Spa custom millworks, casegoods and softgoods
Anatol Restaurant millworks, softgoods and casegoods, custom shutters at all windows, planters
Discover the best of Casa Zeta custom made furniture at the upcoming HD Expo Las Vegas, April 26-28, 2022.