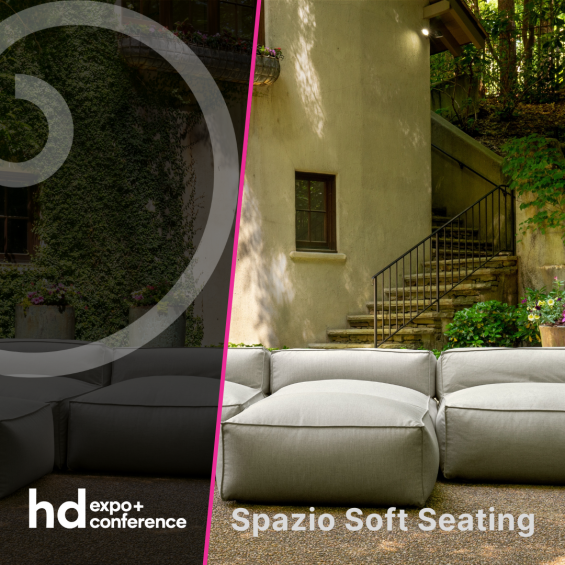 IC4HD is very pleased to add another new entry to the group: SPAZIO SOFT SEATING
Inspired by soft & natural international coastal ease, The Spazio Performance Soft Seating Collection embodies the notion of "Tulum meets Mykonos" and in-between. The collection combines the ease of soft seating with the high-end, modern design style and quality. With grand, performance features and a com modious yet sleek design,this collection truly makes a clean statement in terms of presence and scale. They are slick and distinguished with a simple execution, and their volume and scale give them a grand presence as well as an inviting, all-enveloping sense of comfort.
The collection highlights remarkable outdoor performance characteristics. The pieces merge the ideas of style and comfort together, featuring wide, straight arms, an ample and inviting depth ideal for lounging and relaxing.
A Soft Seating collection that can incorporate European casual relaxed design, timeless tradition and quality into a modern marriage and understatement of 'life' and 'style'. Each piece can be used in a full outdoor space, such as a patio, terrace, or deck, but also could be used indoor and can stand up to commercial traffic, pets and children.