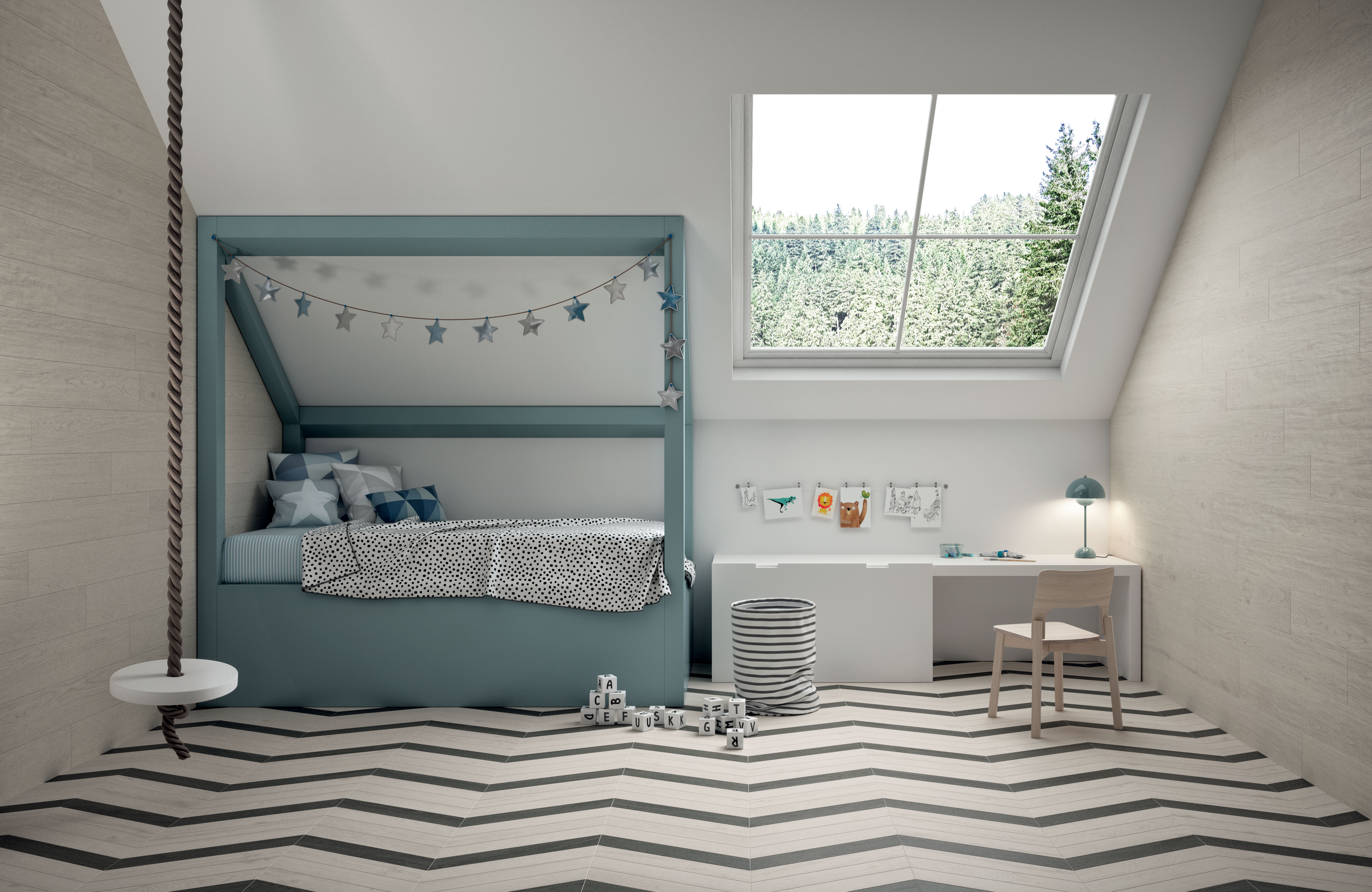 The Lagom series pays homage to the mother of Nordic Style, Karin Larsson, and reproduces the grain of oak through 15×120 and chevron 7,5×45 sizes.
The palette bets on 3 Natural shades – warm and classic – and 3 Coated colours – innovative trendsetting accents.
Two sophisticated Decor Mixes, made up of six different floral and geometric stylised patterns, give life to refined fullness and void effects.