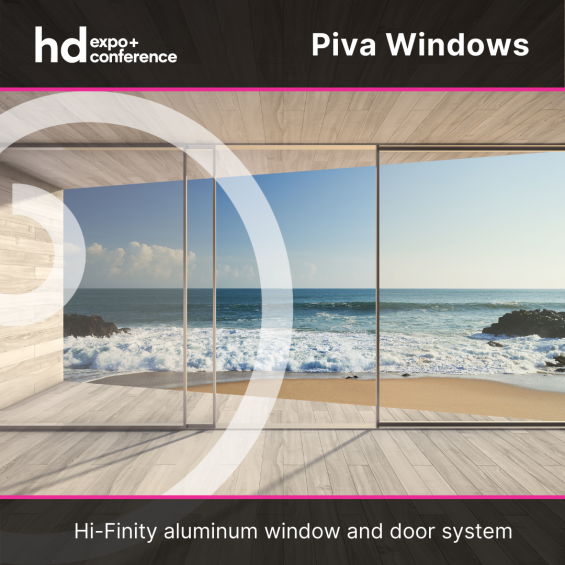 Contemporary architecture demands a perfect balance between indoor living spaces and outdoor settings.
The Hi-Finity panoramic system by PIVA Windows creates a new sense of space by letting as much natural light as possible penetrate the interior, while its minimalist design merges excellent performance, boundless visibility and living comfort to perfection.
Discover the technique of Piva Windows at the upcoming HD Expo Las Vegas, August 24-25, 2021.