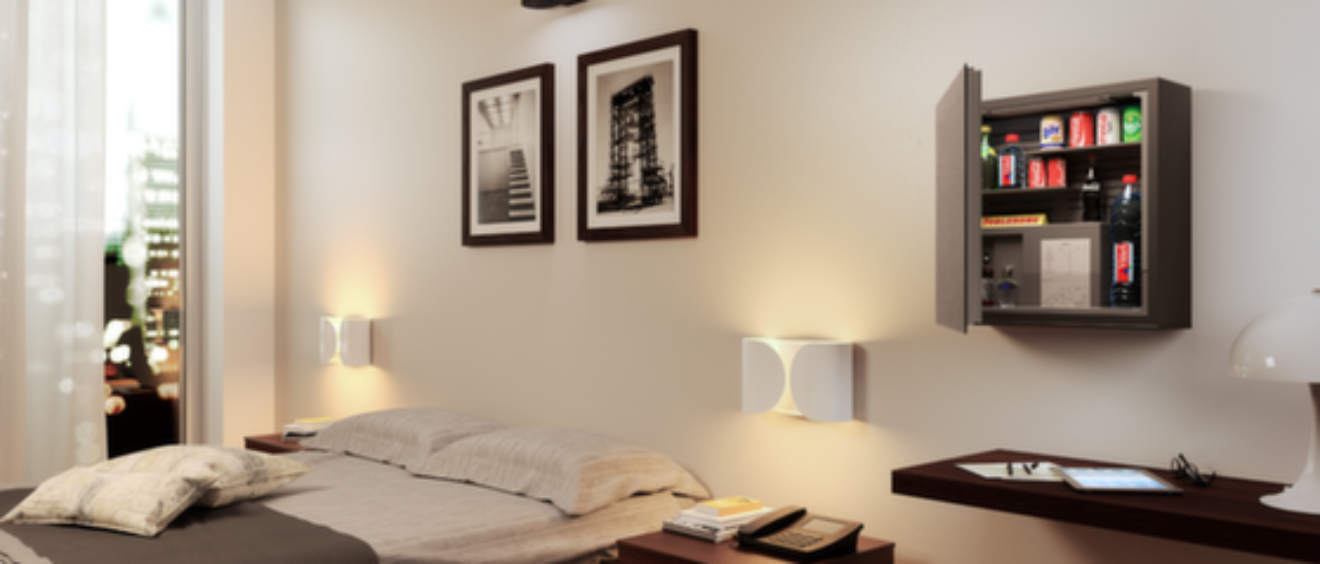 ICONS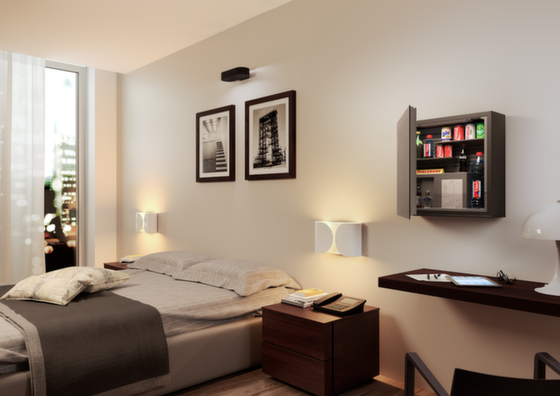 Indel B
Ergonomics, flexibility and eco-design: the minibar gets shaken up and turns into an elegant furnishing item for the hotel room.
Indel B's FLYINGBAR is the new wall-mount glass door minibar that combines Indel B's well-established Smart Technology with a next generation design, by using the energy saving cooling system in a very reduced depth. The Smart system sets the working periods of the compressor according to the presence or absence of the guest in the room, by means of the Energy Saver switch that controls the room lighting: guest in room, minibar turned off and vice versa. Such technology decreases dramatically the energy consumption and grants an absolute silence when the guest is resting. Without Energy Saver the operational times of the compressor can be set by an electronic timer.
FLYINGBAR does not only feature a cutting-edge technology, but also a unique design and a high level of functionality. FLYINGBAR is the least deep minibar on the market (20 centimeters only!). Thanks to its versatility, it allows many installation solutions, which implies a better functionality of the appliance and far greater accessibility for any guest.
The collaboration between the prestigious Architect Massimo Mussapi and Indel B has given birth to this jewel of Italian Design. Thanks to its innovative installation system, FLYINGBAR grants great flexibility and saves space inside the Hotel Room: it can be fixed on the wall, or placed inside a piece of furniture, or under a worktop, or in any other place the interior designer might think of. FLYINGBAR is an integral part of the Flying Room project, a concept been developed by Architecht Mussapi, who has re-defined the idea of the hotel room, according to the principles of functionality and high aesthetic quality.