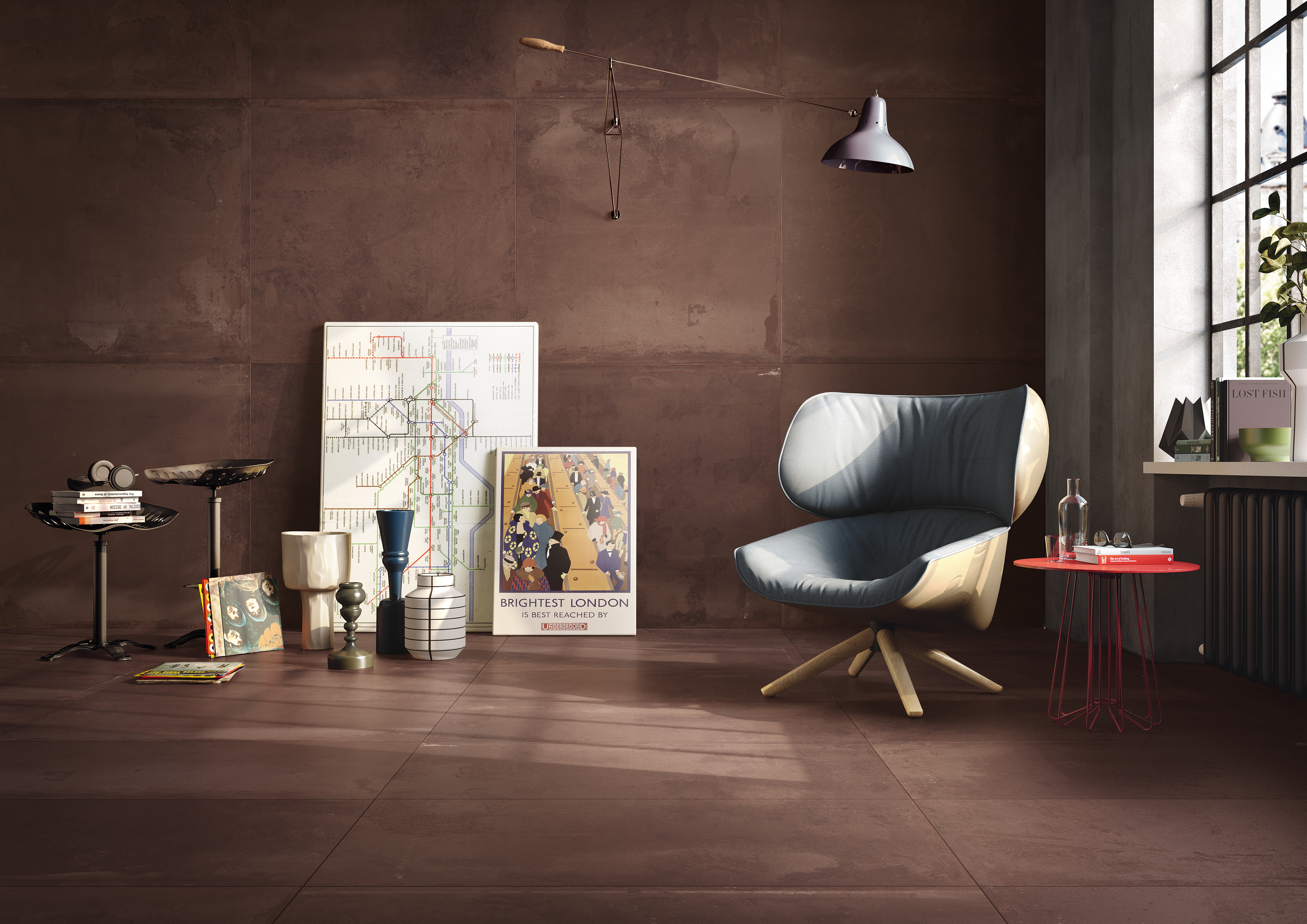 This is a new leap forward in the Cooperativa Ceramica d'Imola experience that starts from a love of history, continues along the path of experimentation and then widens the trajectories of contemporary design by adding new generation slab tiles with an extra-size, 120×260 cm format and ultra slim thickness (6.5 mm).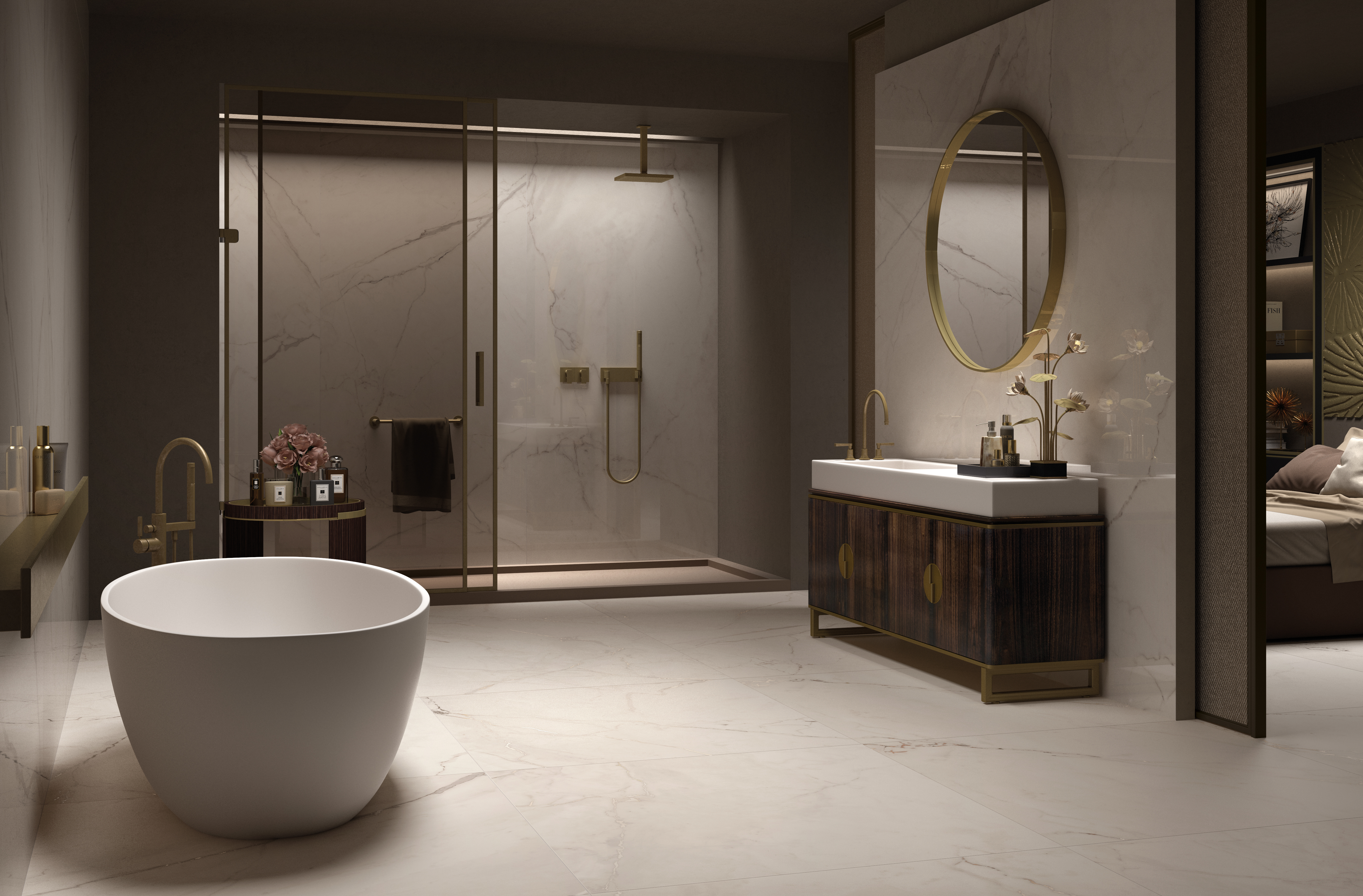 TREX3 is for those who love the timeless charm of marble.
Three types of marble – Italian, African and Asian – have been selected to present original products with widely varying veining features. The collection offers three different colours: black, white and dove-grey, and three surface finishes: a natural time-worn texture, a high-impact, gloss-honed surface for exclusive environments and a gold-enhanced finish for those who wish to create an environment that is totally unique. TREX3 adds to the LaFaenza range a large 120×260 cm slab tile with a slim 6.5 mm thickness that is designed for particularly demanding interior design projects.