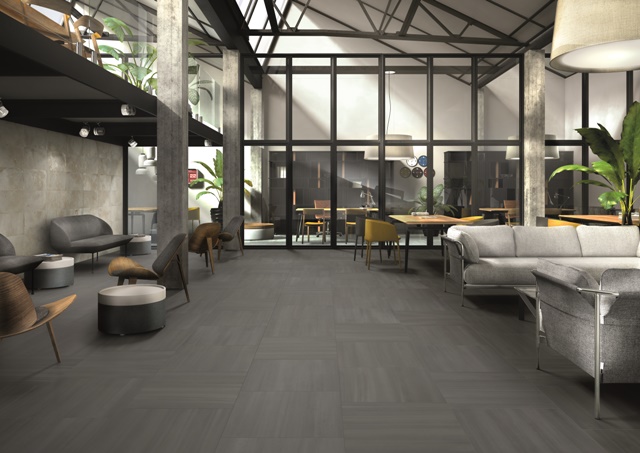 Ceramiche Caesar RUN is pure ceramic design with a minimal and contemporary look: this porcelain stoneware that has been "designed in Italy and made in the USA" gives value to modern spaces and becomes an essential contribution to style. The Run range includes three sizes (24"x24", 12"x24" and 6"x24") and a palette of four colours, which play with subtle irregular stripes, the result of stylistic research that enhances the strength of ceramics by means of delicate colours to give environments character and a contemporary flair.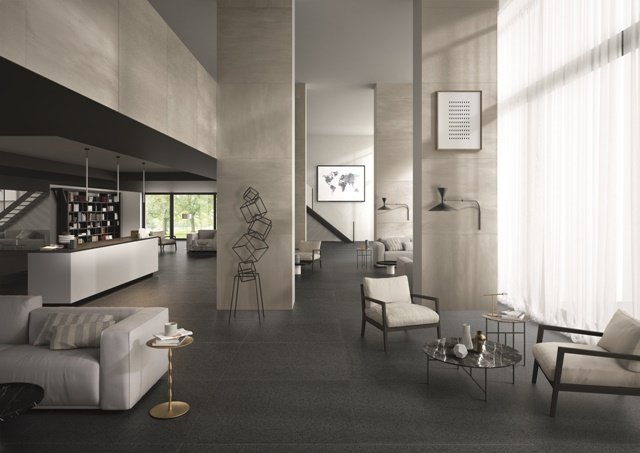 Autore points the spotlight on the Venetian terrazzo tiles, one of the most original and renowned creations of Italian craftsmanship; it rewrites the story, made of love for the material and skilful composition, in today's language.
A porcelain stoneware collection that captures for  the richness of details and the multifaceted appeal of ceramics.  Two surface finishes: an untreated one, of extraordinary beauty that reflects the authentic yet refined soul of its inspirational source and strengthens its personality, offering superior level performance, it is the ideal protagonist for residential and commercial spaces.
The second glossy finish has a strong reflecting power that mirrors a luminous present with a cornerstone of skilful Italian craftsmanship. It is the optimal solution for a design with a captivating glamour appeal in residential spaces and in commercial areas that do not have excessive foot traffic.
Six colours for a proposal that frames the concept of beauty from new exciting angles. A sequence that touches intense shades in the scale of greys, warms with a beige that has a cocooning personality and offers  contemporary design with a fascinating pure white. At the centre of the frame, the graphics enriched with quarts effect flecks conquer the scene with a stylistic interpretation with a highly emotional content.