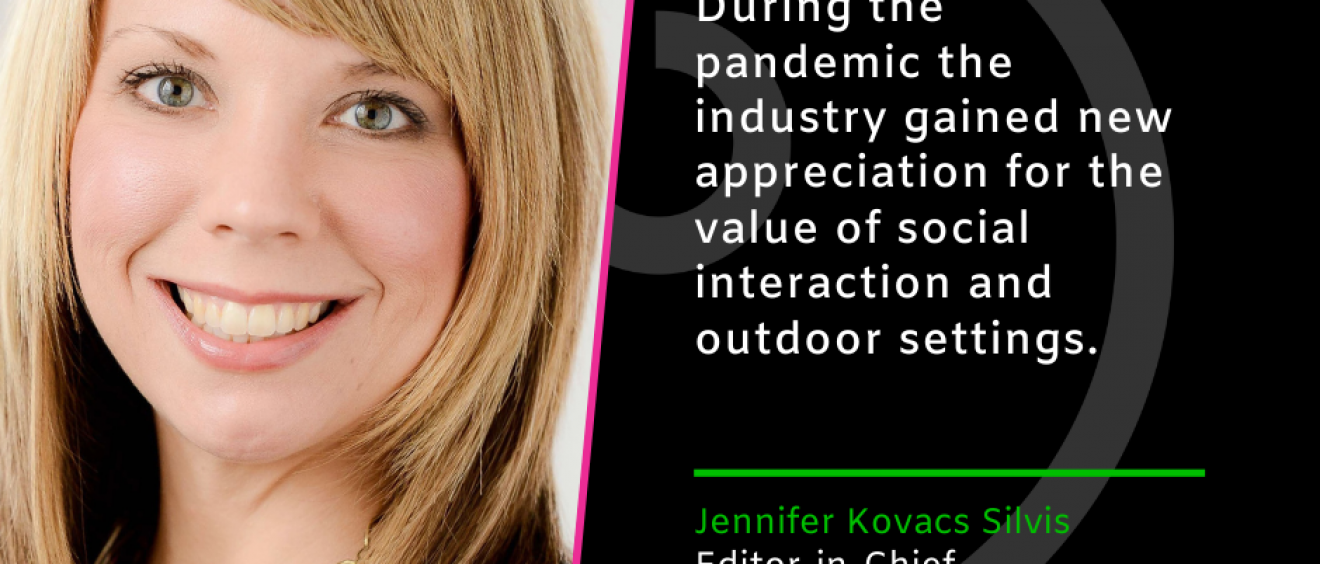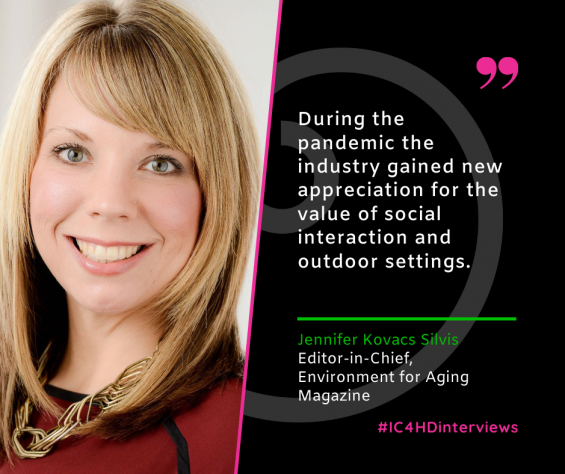 IC4HD interviews Jennifer Kovacs Silvis, Editor-in-Chief at Environments for Aging Magazine, who shares her thoughts and impressions about the 2021 edition of Environment For Aging Expo + Conference.
The EFA Magazine is the industry's premier source of insight, information, and inspiration, delivering to readers the latest senior living design news and in-depth coverage of new projects and trends.
How is your impression of the industry you've met at EFA?
The industry members who attend the EFA Expo & Conference are a passionate group of professionals driven by the shared mission of improving environments where people age. Many of them attend the show each year, embracing the annual opportunity to learn, network, and explore new products—all with the goal of walking away with fresh ideas to help support the design of environments where seniors can thrive.
What are the main innovations this COVID pandemic has brought to the industry?
Senior living designers and community owners/operators have learned a great deal about how smaller household models of care proved to be beneficial in controlling the spread of COVID-19 among residents and staff versus larger, institutional environments. That will be a key consideration moving forward for higher-acuity settings. However, across all levels of care and community types, the industry gained new appreciation for the value of social interaction and outdoor settings. Achieving meaningful connections between residents via built environment solutions and creating activated and purposeful outdoor areas will drive new projects in the future. 
Regarding the conference sessions, which are the themes that gained more attention?
In addition to the topics above, the industry is interested in how the design community can influence more affordable senior housing/support residential options for the middle market and achieve environments that offer opportunities for interaction between multiple generations by being integrated in existing neighbourhoods. These are themes that were top of mind pre-pandemic and that we anticipate will remain so going forward. 
Can you already give us some anticipation about EFA 2022? Any special features to be introduced?
The 2022 EFA Expo will return to our usual spring schedule April 2-5 in Milwaukee. We have a great session lineup in place across five tracks including Design Innovation, Community Engagement, and Case Studies & Lessons Learned. The expo hall is filling up quickly, and we'll soon be identifying local senior living communities for attendee tours and planning our annual networking party to take full advantage of the local culture and flavor of our host city.
What are the expectations about the upcoming HCD?
The healthcare design industry is excited to be together in person again, safely. We're thrilled that the event will take place in Cleveland, too—a home to numerous healthcare institutions and care delivery innovations (and the birthplace of rock 'n' roll). We'll be in the heart of downtown at the Huntington Convention Center, offering 20 hours of CEU-certified educational sessions, provocative keynote presentations, generous expo hall hours, annual awards celebrations, and networking events including our Cleveland ROCKS party.
Italian Contract 4 Hospitality Design coordinates the participation of Italian companies and institutions to international events for hospitality and contract design like EFA Expo + Conference. Contact us at contract@lanariassociates.com to find out more about our services and read the series of IC4HD interviews.