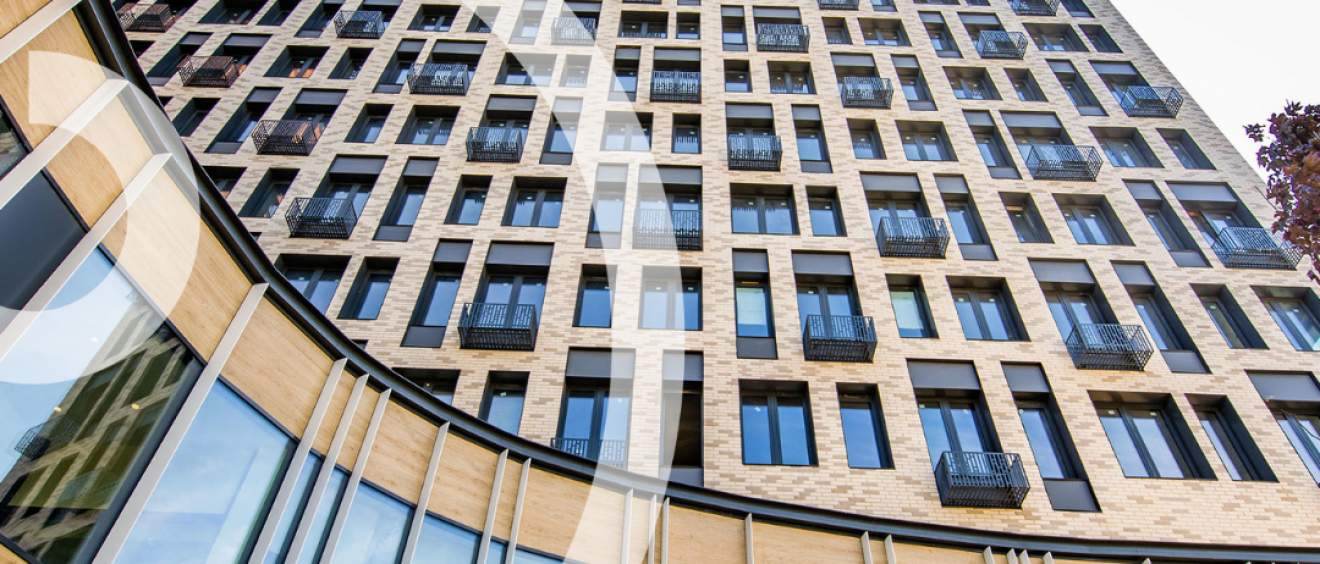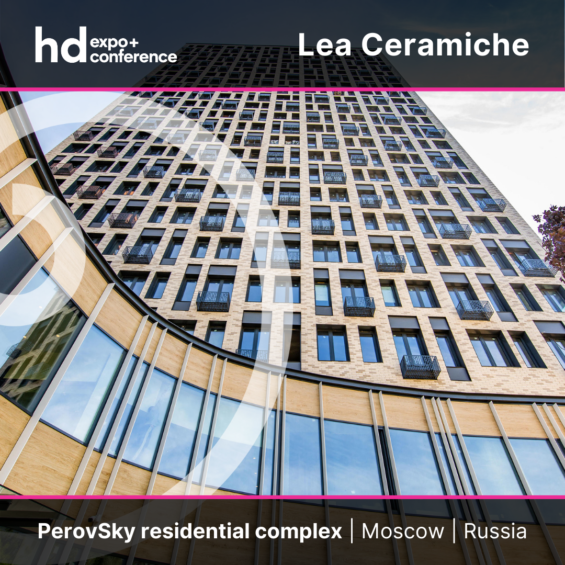 Lea Ceramiche's Wood-Stock collection was chosen by the ADM Architects design firm for the large PerovSky residential complex in Moscow. 900 sq m of the wood-look collection covers the building's entire façade, giving it a very elegant and textured effect.
The material chosen by the Firm is part of the Slimtech series: large ultra-light laminated stoneware tiles with a thickness of only 5.5 mm and a large size, up to 300 x 100 cm, which, in the case of the Wood-Stock collection, comes in 300 x 33.3 cm slats. Perfect for multiple uses both on floors and walls, Slimtech is both aesthetic and functional.
Wood-Stock's wood-look texture, in the warm Honey Wood colour, recalls the natural effect of oak and perfectly harmonizes with the covering of the adjoining architectural volumes. The large sizes convey a unique visual impact that is unthinkable with traditional stoneware sizes. From a functional point of view, the high quality of the material and its high resistance to atmospheric agents and wear ensure that it remains unchanged over time and reduces the need for maintenance. Additionally, thanks to its reduced thickness, Slimtech is very flexible and adapts to every design need, such as the slight curvature of the PerovSky complex in which the tiles were used to accommodate the vault of the façade of the building's lowest volume.
Credits:
Project: PerovSky residential complex
Location: Moscow, Russia
Project by: ADM Architects
Year of construction: 2018
Lea Ceramiche products: Slimtech Wood-Stock
Design Research dept. Lea Ceramiche
Laminated porcelain stoneware reinforced with fiberglass
Colors: Honey Wood
Sizes: 33x300cm
Thickness: 5,5mm
With Protect antibacterial protection www.protect.panariagroup.it
Discover the whole range of Lea Ceramiche products at the upcoming HD Expo Las Vegas, August 24-25, 2021.