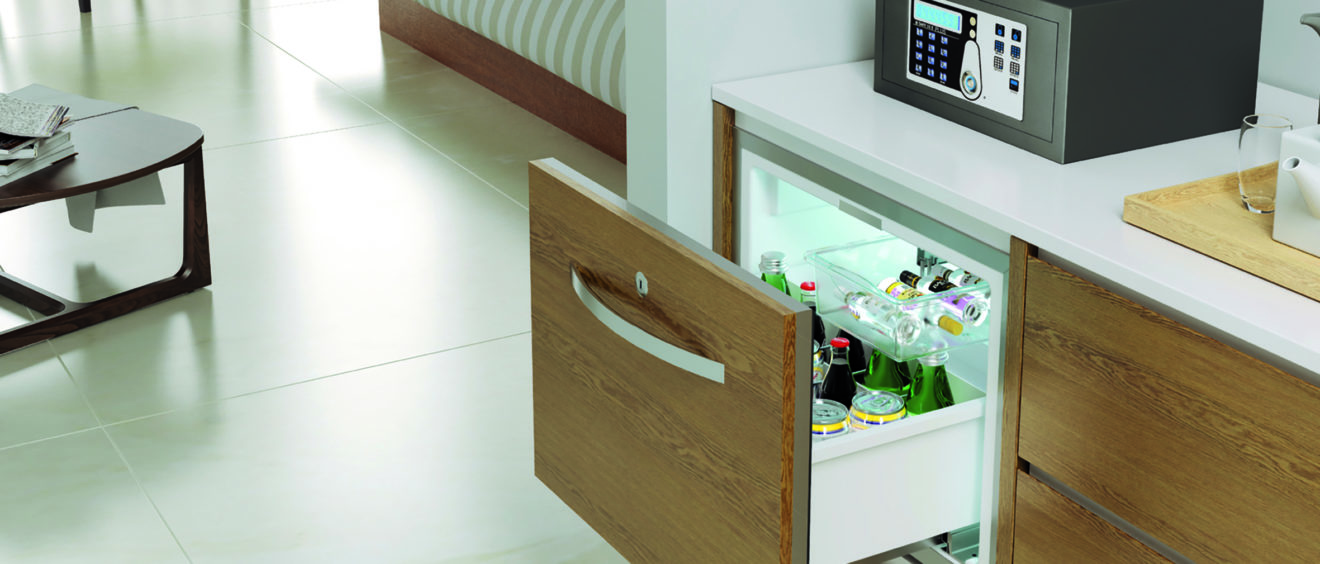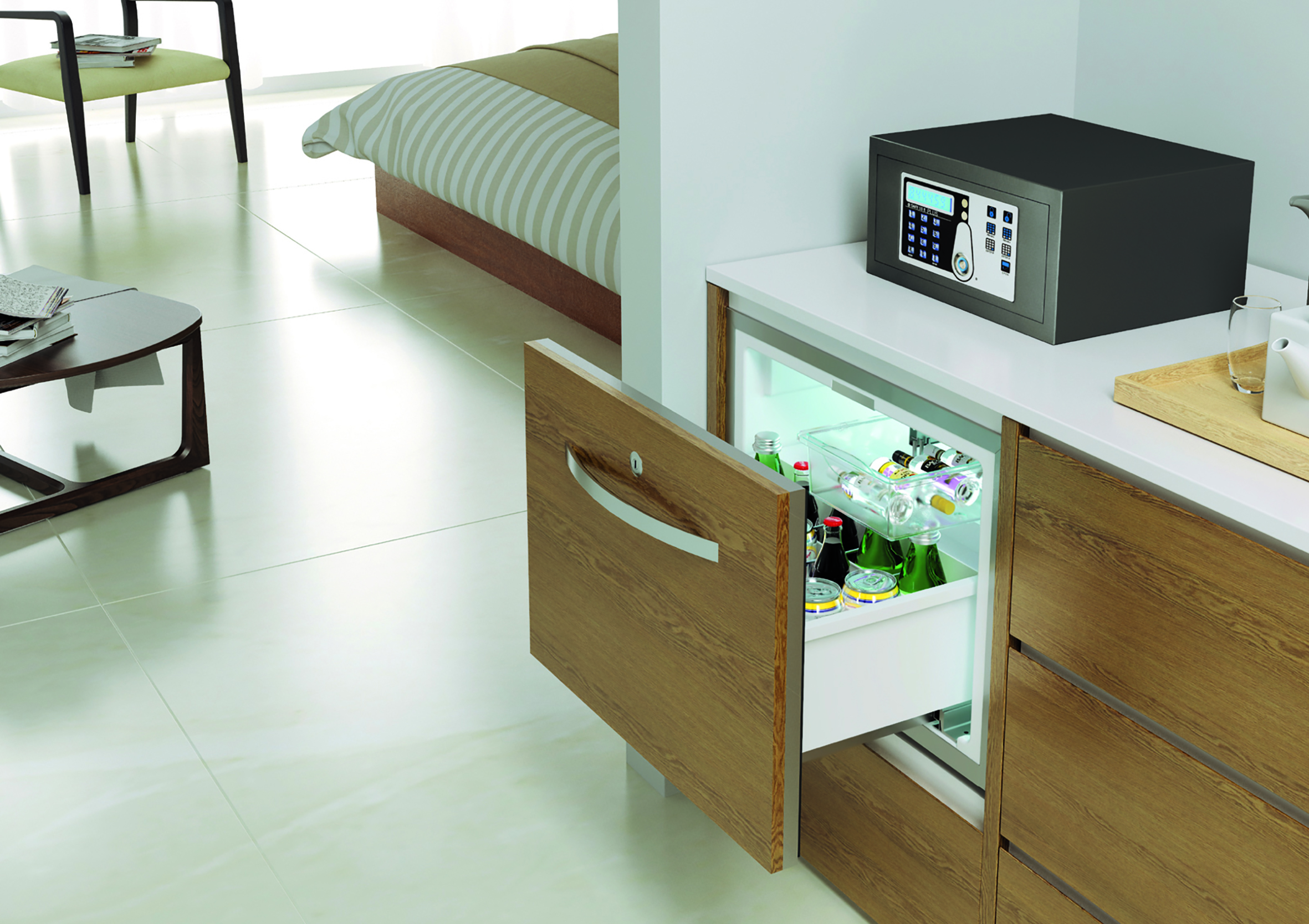 Indel B iconic product

KD50 DRAWER

is a drawer compressor minibar with an elegant design, customizable according to customers' needs.
It allows the operators to play with it and to place it in unusual or reduced spaces creating alternative solutions, with an innovative design.
This new concept of minibar is silent and smart, it provides a drawer system for being easily accessible from above.
Products are well visible thanks to the two refrigerated compartments which easily become a single one.