ZOOM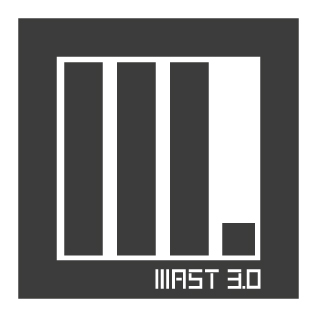 Mast 3.0
The name MAST originated in April 2010.
It recalls the English word "must" evoking something one cannot do without.
It furthermore recalls the mast of a sailing boat, with all its strong links to the world of boating.
3.0 is also part of the name, applying the language of the web to something different: the assumption is that if wooden furniture represents generation 1.0 and plastic materials can be classified in generation 2.0, 3.0 stands for the future. We strongly believe that carbon fiber is the future of the furniture industry.
Together with the name, the logo was created: 3 stylized boat masts, framed with a 0, which are at the same time the columns of the letter "M", the first letter of MAST.