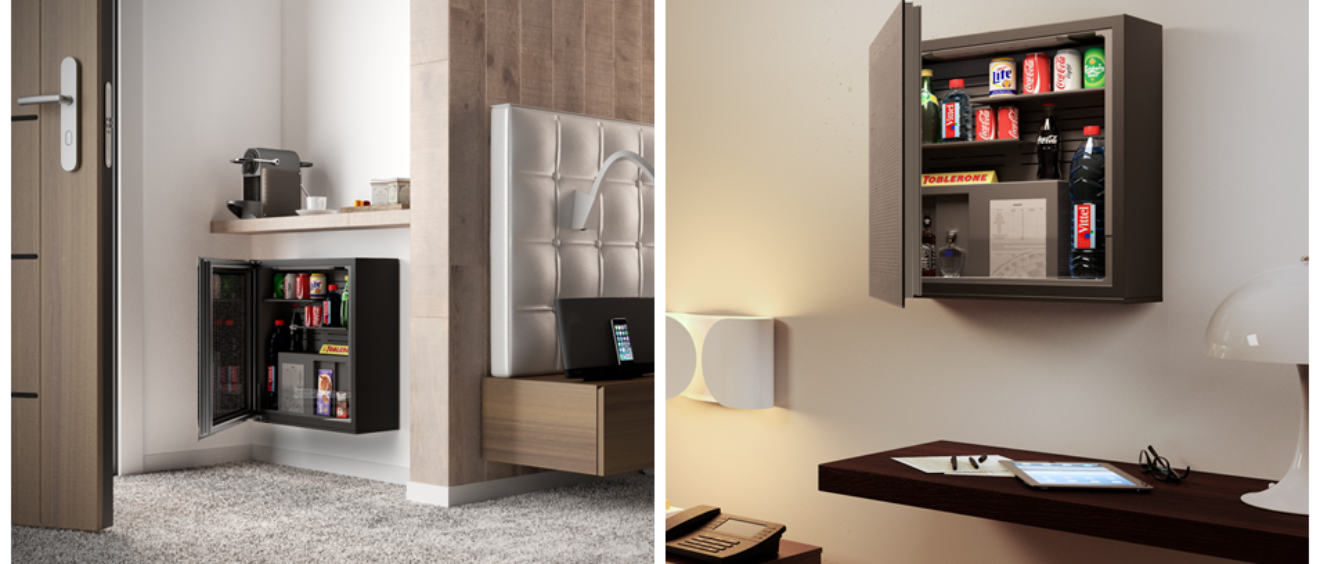 ZOOM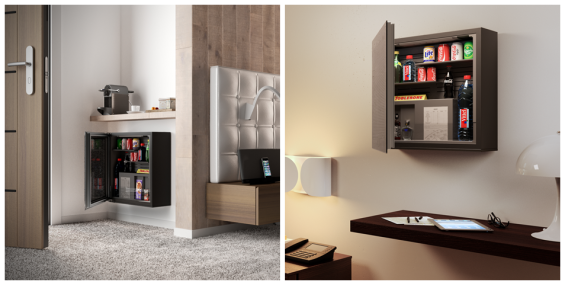 INDEL B
FLYINGBAR re-defines the minibar concept. The prestigious Studio Mussapi realized the design, Indel B the patented technology.
The new FLYINGBAR combines Indel B's well-established Smart Technology with a next generation Italian design, by using the energy saving cooling system.
The new wall-mount glass door minibar is the thinnest in the world, and thanks to its versatility, it allows many installation solutions, which implies a better functionality of the appliance and far greater accessibility for any guest, also in case of impairment.
Smart, agile, suspended. FLYINGBAR is the thinnest minibar in the world.