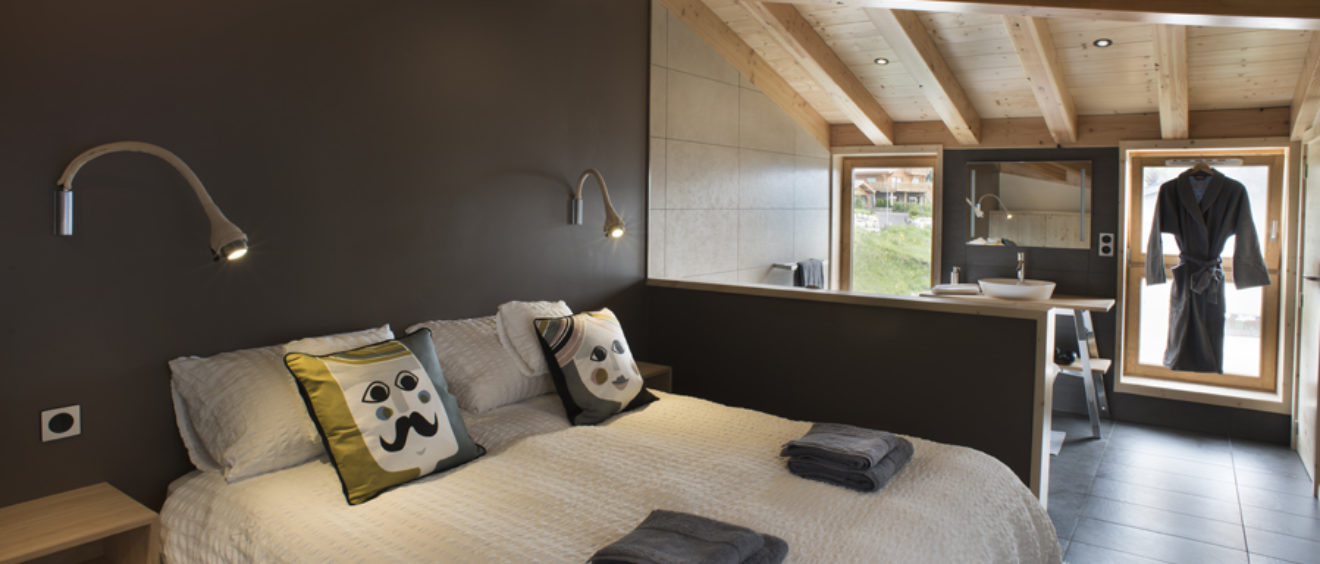 ATLAS CONCORDE
4YOULODGE in Les Angles, France
4YOULODGE is a hotel complex located in Les Angles, France, immersed in the natural setting of the East Pyrenees. Its interesting and innovative architectural project made use of porcelain stoneware and white clay wall tiles from the Atlas Concorde Dwell collection.
The hospitality and tourist structure is divided into several areas, offering a spa, a large sun terrace and several suites that provide maximum comfort. The 4YOULODGE hotel project combines the natural elements of the environment with the shapes and lines of modern architecture. For various environments in the hotel project – the common room, relaxation rooms, restaurant and bathrooms in the suites – the Atlas Concorde Dwell collection was used.
Dwell surfaces underline the contemporary nature of the site, with solutions that combine aesthetics and practicality. Dwell has a resin and cement effect for contemporary designer spaces.
Dwell features surfaces inspired by the world of brushed cement and synthetic resins for floors and walls, for use in environments with a contemporary style. The porcelain stoneware tiles chosen for the indoor floors reflect the urban, textured character of brushed cement poured by hand. The finished look reproduces the nuances and irregularities of the original cement material, including colour shadings, variability, flakes and grains.
A Dwell wall is transformed into a dynamic finish inspired by glossy synthetic resins, reproducing the nuances and brushed look of the original material. Tiling in the bathroom, kitchen and relaxation areas combine impeccable aesthetics and easy maintenance.
With Atlas Concorde floor and wall tiles, bathrooms, suites, relaxation areas, kitchen areas and convivial areas at 4YOULODGE hotel come to life with a strong contemporary feel, blending seamlessly with the landscape.
4YOULODGE hotel:
• Design by Gaetan Morales
• Studio Batimob
Products:
• DWELL Floor (concrete look)
• EWALL (concrete look)