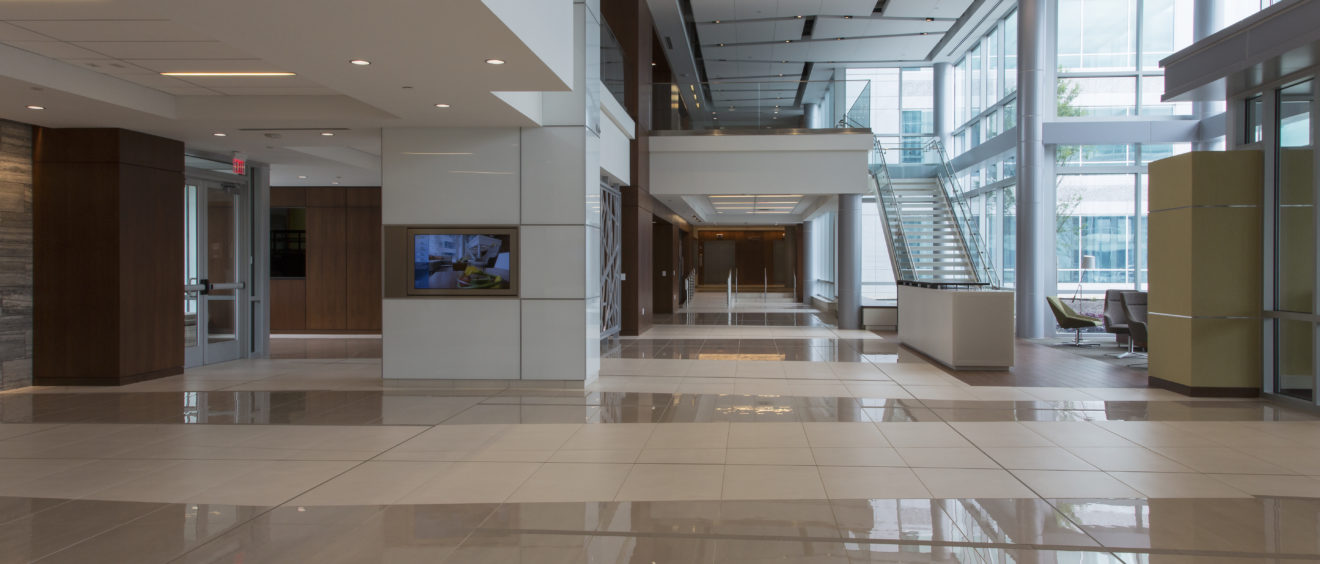 The Cross Point Center is located in Valley Forge, a town in Pennsylvania about 40 minutes from Philadelphia, in a green area served by all the main local communication networks. The structure covers 4 floors and is occupied by company and private offices, catering and entertainment services, a conference centre and fitness centre. Its architecture is characterized by a simple, sharp and contemporary style featuring large glass panels that help the building blend harmoniously with the surrounding environment.
The spaces in the complex have been designed by D2 Solutions architect studio, with a special regard for comfort and elegance and deliberately seek to encourage opportunities for interaction, sharing and the need to build communities among the people who use them.
The floor covering of the lobby area has been realized using Cooperativa Ceramica d'Imola beautiful stoneware porcelain tiles.