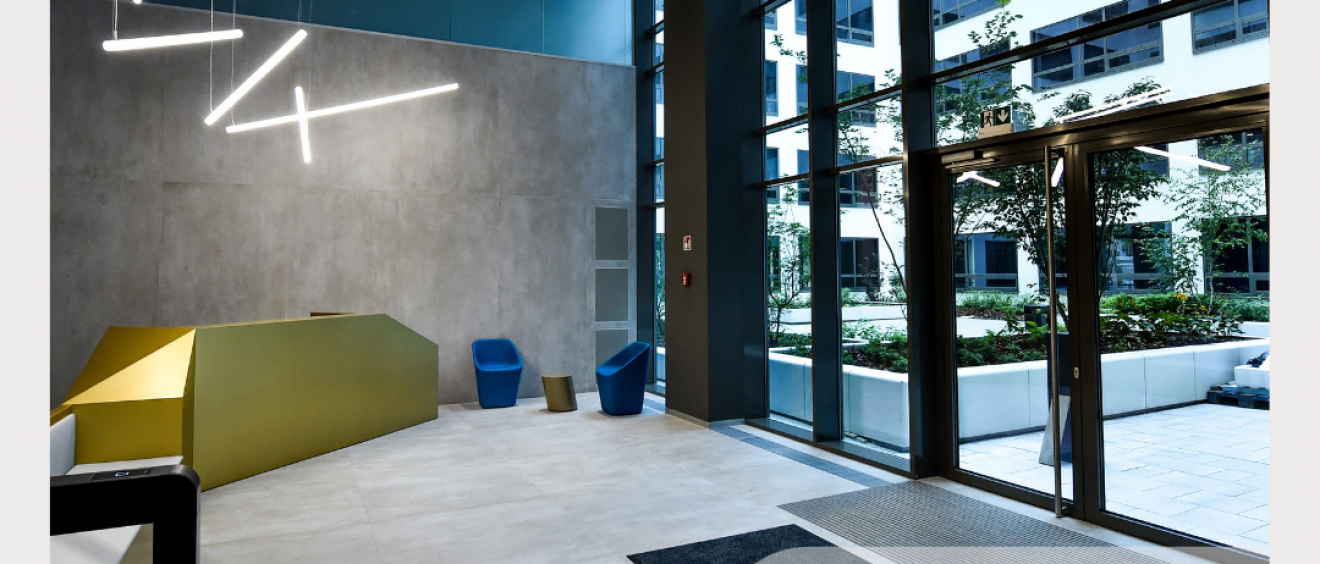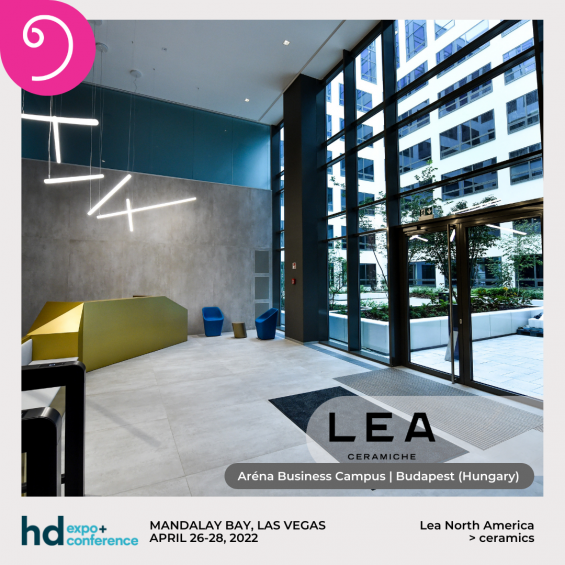 Premium-quality surfaces in a highly sustainable building
The Aréna Business Campus in Budapest is comprised of 72,000 sq m of offices: four buildings with an impressive interior garden and a pedestrian area that give the space a unique and relaxing atmosphere. In particular, the District VIII offices are located in one of the most significant business locations in the Hungarian capital and are among the most modern in the entire city. They are defined as "high-quality" spaces, an expression that embraces various concepts, including sustainability. The buildings combine a focus on reducing environmental impact with attention for quality of life thanks to the possibility of working in a regenerated and regenerating environment. All the structures in the complex, designed by the Vikár és Lukács Építész Stúdió firm and by the Interior Designers of Barbara Krizsan Design Studio, are BREEAM-certified, which means that excellent sustainable methodologies have been adopted for their construction.
Lea Ceramiche's contribution
Concreto is the Lea Ceramiche collection chosen for the floors and walls of the entrance lobby. Thanks to the lighter colour, Concreto Light, and the darker shade, Concreto Dark, the collection created a modern and linear contrast between the soft brightness of the floors and the elegant dark grey of the walls. Inspired by the material that best symbolises modern architecture, concrete, it is an extremely tactile and contemporary series in which Lea Ceramiche's hallmarks – attention to detail and an ability to interpret the demands of interior design – are fully and emphatically expressed. This true architectural surface enhances the sophisticated contemporary look and is well-suited to the style of the Aréna Business Campus.
Discover the whole range of Lea Ceramiche products at the upcoming HD Expo Las Vegas, April 26-28, 2022.