ALTAECO
HD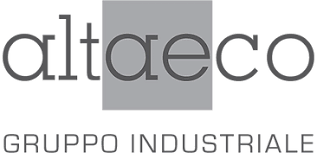 Altaeco is an Italian Industrial group specialising in the production and sale of ceramic tiles and mosaics for indoor and outdoor use. Tradition, innovation and design, combined with the best Italian craftsmanship and with great respect for the environment: these are the essential values that under pin the collections of the Ceramica Bardelli, Ceramica Vogue and Appiani brands.
Ceramica Bardelli is recognised internationally for its design excellence in ceramic wall and floor tiling, combined with its unique handmade decorations.
Ceramica Vogue offers a modular system of solid colours, finishes, and both standard and special tile sizes. White glazed floor and wall stoneware tiles allow for simple, modular and comprehensive designs.
Appiani, an Italian company with almost 150 years of experience, produces ceramic mosaics using the unique single-press kiln firing technique, which results in products characterised by outstanding technical, aesthetic and functional qualities. A comprehensive range of finishes and sizes grants designers infinite aesthetic and decorative possibilities.