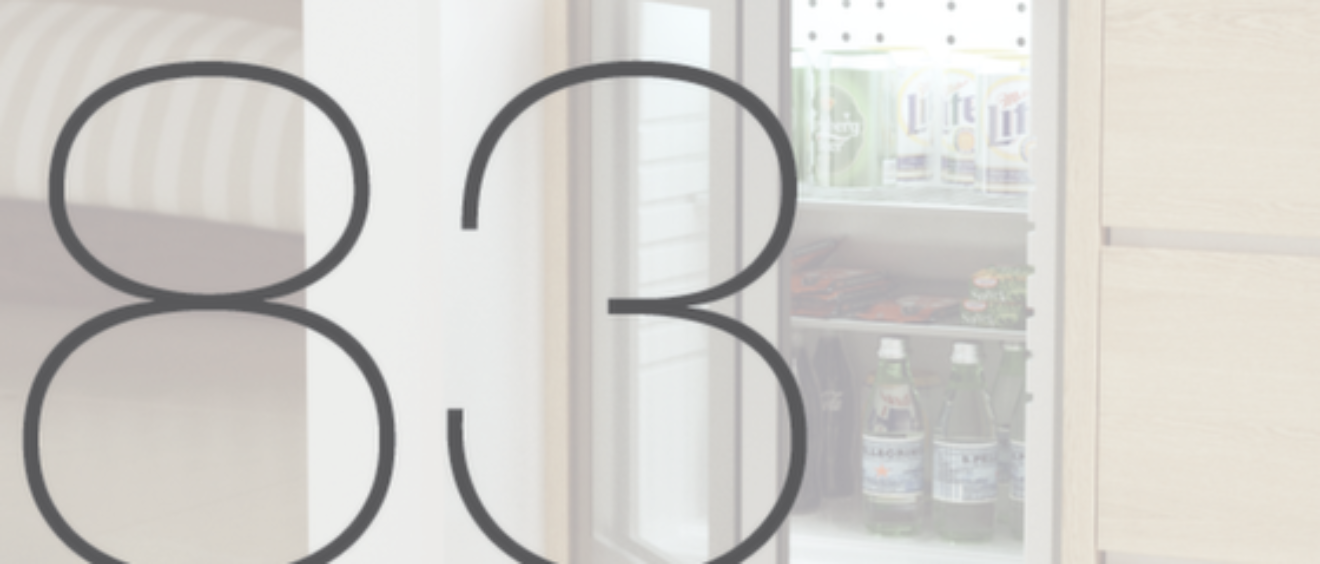 NUMBERS
Indel B
Indel B K EcoSmart models utilize the new energy efficient compressor cooling unit. A space-age eutectic plate mounted in the rear of the unit provides over 12 hours of cooling without consuming additional electricity, once the target temperature has been reached.
For these reasons, K EcoSmart draws 83% less energy than the best typical absorption minibars available on the market, it is environment-care designed and at the same time it grants a significant economic saving.
K EcoSmart is the first minibar in A+++ energy efficiency class available on the market and is the first minibar in the world that simply detects the presence of the guest in the room and stops compressor operation: the compressor operation starts again when the guest goes out from the room.